Rezetbangers,
we will hit the road this Friday, September 1st, for a 10 days trip through Germany and Austria!
"Triple Thrash Threat" is going to be a triple headline tour featuring us, plus Bay Area Prog-Thrash-Pioneers BLIND ILLUSION and our mates of FATEFUL FINALITY from the very South of Germany.
All dates at one glance again:
01.09.23 – Bambi Galore, Hamburg
02.09.23 – Stadtfest, Oldenburg
03.09.23 – Bastard Club, Osnabrück
04.09.23 – Goldgrube, Kassel
05.09.23 – Feierwerk, München
06.09.23 – Rosenkeller, Jena
07.09.23 – Rockhouse, Salzburg (AUT)
08.09.23 – Alte Hackerei, Karlsruhe (no BI)
08.09.23 – Stormcrusher Festival (only BI)
09.09.23 – Artik, Freiburg
Get your tickets HERE!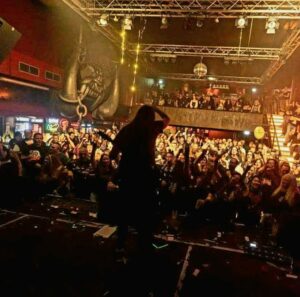 ---