We're thrilled to announce that Bulgarian guitar wizard Nikolay Atanasov has officially joined our ranks to perform with REZET on all upcoming live dates and to contribute on the new studio album.
"I became familiar with REZET when they were a part of a DESTRUCTION tour in 2017. I've always thought it's a great band, so I couldn't say 'no' when I was asked to join!"
Atanasov has worked with internationally known musicians from bands such as Megadeth, Testament, King Diamond, Queensryche, Annihilator and many more. He was also a part of the last Agent Steel lineup, being one of the main songwriters and playing on the last studio album.
Nikolay will replace former guitarist Jan-Erik Fischer who had to leave REZET by the end of last year.
The band is now working on a new studio album that is planned to be released later this year. The first shows featuring the new lineup will happen this week end in Rostock and Husum, Germany.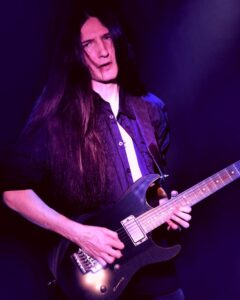 ---