Dear all,
today is the day: our new album "Truth In Between" is being released!
It's always kind of giving birth to a new family member when you put out a new record, and we're not exaggerating in saying that this might be our favourite one so far!
We are really proud of the outcome and hope Metalheads around the world will cherish it as much as we do.
Thank you for the ongoing support and let's dive into "Truth In Between" now…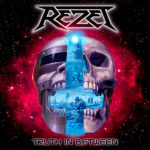 ---